Back in November we told the strange story of how a Spanish schoolteacher once went to Griffin Park, fell in love with Brentford and is now such a fan that his school sings 'Hey Jude', has a Bees supporters group and follows every match on TV. We also reported that as the links build between the club and the school  the Brentford Community Sports Trust would organise a video link.
Now one of Spain's leading sports websites has been to the Colegio Cardenal Spinola in Sanlucar La Mayor school in Seville to find out more.Their article in Spanish has a headline which translates as "Teacher, Spain has summoned Raya!": Why is everyone at a school in Seville from Brentford? .
It is a fair question.Undoubtedly David Raya being chosen for the Spanish national team has created extra interest but even before that the director of the school, Alfonso Sánchez-Palencia, was spreading the good word about the Bees. In a video which accompanies the article he gives an interview wearing a Brentford scarf.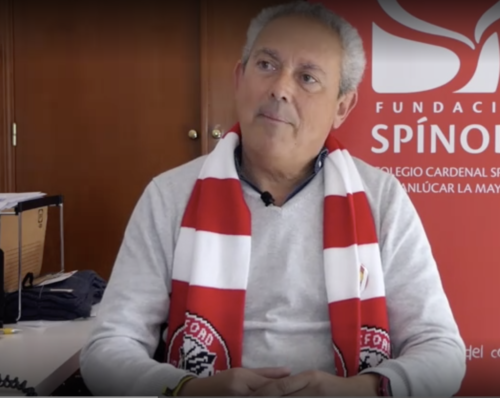 He explains how his school forms part of the 'Premier League Primary Stars' programme and 'thanks to the help of these teachers and the management of Brentford, it is  the first college of Spain with which the Premier League is actively collaborating'.The highlight so far has been a live video link between Brentford and Seville on the theme of equality, diversity and inclusion organised by Calum McHardy from the Trust.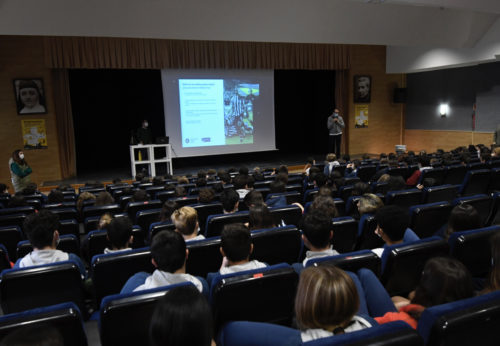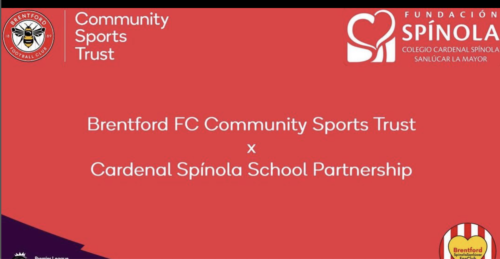 At the Brentford end were club Ambassador Marcus Gayle and Salma Mahamud from the Brentford women's teams. Calum  had prepared introductions to explain to the students who their online guests were.
Then the students had the chance to put their questions to Salma and Marcus. Helping the students with their English was one of their teachers, Antonio Recio, who is leading the project at the school. One student wanted to ask Marcus about any experiences he had of racism in his own life.
Another student wanted to know from Marcus if any players refused to join the 'take the knee' protest.
Afterwards Antonio sent a message of thanks to the club: 'the experience is being so amazing; after having taught at the school for so long I'm so sure this partnership will forever be among the students' most loved school memories; the lovely story and connection between an ordinary school in a small town in Andalusia and a club from one of the most popular cities in the world… these are the kind of things which make life such an incredible journey, even more appreciated in troubled times like the ones we are currently living. Thank you so much again for your kindness and willingness to make us part of the Bees family.All the best to you from us all at the school,
Antonio'
When the Bees beat Chelsea the school was quick to join the celebrations on social media.