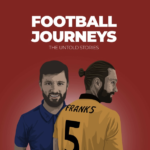 A series of interviews with players from the Liverpool Academy of 2013-2014 may sound an unlikely place for great content about Brentford until you remember that Sergi Canos was there then.'Football Journeys, The Untold Stories' Episode 8 is an hour well spent, full of everything you hoped Sergi was like and will now know he is.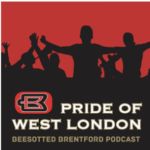 The Pride of West London's Beesotted is the grandfather and godfather of all Brentford podcasts.The twice-weekly thoughts of Billy Grant, Dave Lane and their 'posse' are just part of a multi-media 'Brentford fans network' which goes back to a printed fanzine about 30 years ago. They've got so used to not winning the awards they've been nominated for that they forgot to listen in recently to discover they'd won silver in the best podcast category of the Football League World awards. Enjoy the insights of Matt Allard and the historic stats of Jonathan Burchill and be forewarned about the barely tolerated views of 'Liberal Nick' Carthew.

Bees Bulletin calls itself 'The latest Brentford FC news first and fast by journalist and Bees fan Stuart Hughes'. It is best known for match reports which feature the best audio from the ifollow commentary and the interviews with players and coaches by the club's media team. But it also provides quick quotes from Thomas Frank's media briefings. The fascinating story behind the podcast was told in a previous BU newsletter article about Stuart.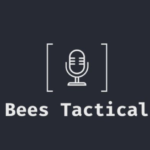 The new kid on the block is Bees Tactical which calls itself 'A Brentford FC Podcast covering all things Tactical, Data and Youth Bees'. A spin-off from a twitter feed @beestactical this is for the Bees fan who doesn't turn off at the mention of the initials xG or at the discovery that one host, Jon Mackenzie, is a Leeds fan (but Bees friendly). Listen out for the tactical knowledge of co-host and full blooded Bees fan David Anderson (Declaration of interest; David is a BU Board member). There are monthly reviews of Brentford's performances and bonus analysis episodes linking up with other club podcasts.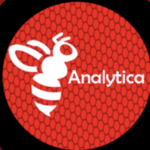 Not to be confused with Bees Tactical is Bees Analytica. Another spin-off from digital media the pod version casts itself more widely than the tweets and calls itself 'Analysis and Stats of all things happening in the EFL and beyond'. The host is strangely anonymous, possibly because he is 'currently interning for a few EFL clubs at the moment in their data departments'.. Episode 6 was a good one-hour interview with ex-Bee Charlie MacDonald who at the age of 39 is still playing semi-pro while working full time as a coach. 
Broadening now to other Championship-minded pods, the Second Tier Podcast  is where Ryan 'Championship superfan' Dilks and Justin 'Derby County fan' Peach talk to each other about each week's games but also have guests, and when it was allowed, visit grounds. They came to Griffin Park back in February  and posted on 27/2/20.Very Bee friendly, they also recently appeared on Beesotted.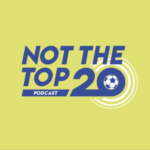 For a 72  EFL club wide podcast try Not The Top 20 which is 'about the Football League from George and Ali, two keen observers'. So keen are George Elek and Ali Maxwell that you are bound to have seen them on TV at some point talking in detail about the clubs none of the usual pundits know anything about. They are among the experts who assume, indeed hope, that Brentford will promoted to the Premier League one day, for them it is matter of when not if. Avoid their 'Betting Shows' unless you are hard core.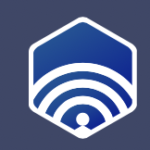 George and Ali also pop up occasionally on The Totally Football League Show. Born of the breakaway from the Guardian Football podcast that gave birth to the Totally Football Show (hear the nice things this show said about the Bees on Dec 21st at 58 minutes in), the EFL version is now another part of The Athletic, the online subscription service. Like all of the above podcasts this is free but there are lots of plugs for The Athletic. For a taster try a pod they did about Ivan Toney back in October.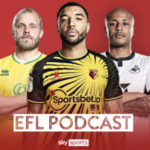 The Sky Sports podcast about the EFL boasts 'the thoughts of Sky Sports' best Football League analysts and some of the biggest names in the EFL'. Which is another way of saying the blokes who sit in the gantries do the TV commentaries then come down into the warm and talk for another hour. Not a bad way to do a podcast.
There is also a great series about Brentford's history.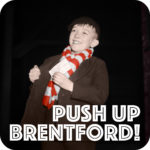 As part of his day-job as an oral historian Beesotted crew member Sav Kyriacou has put together a series of podcasts based on the video interviews which volunteers did for the Push Up Brentford! history project. We recommend Part Four- Ballots and Buckets (which is where we got the idea for the BU book title 'Bees,Battles,Buckets and Ballot Buckets') and Part Six, a wonderful interview with former Bees manager Martin Allen.
If you know of any other podcasts that Bees fans might like please email us at admin@beesunited.org.uk