The statement announcing his departure from Brentford said Rasmus Ankersen was going to 'set up a sports investment firm' and quoted him as saying 'I am an entrepreneur by heart'. These are the only clues we have as to what he is going to do next.
But that wording makes clear he isn't going to turn up at a rival Premier League club as a Director of Football or Head of Recruitment even though his reputation at Brentford would certainly make him a strong candidate for a top job. The fact that he is going to 'set up a sports investment firm'  rules out joining an existing business such as Sports Investment Partners which says it is 'a bridge between the worlds of commercial sport and financial investment.'  This kind of investment firm is usually based in a big financial centre such as London where Rasmus now lives, or New York, which seems to rule out a return to his native Denmark.
We know him as a Co-Director of Football, a title which took a bit of getting used to initially because as well as the other Co-Director we have an owner, a Chairman, a Chief Executive and a Head Coach. But there is much more to Ras than negotiating with foreign agents to bring players to a club most of them had once never heard of before.
So first what does his departure mean for Brentford? Rasmus and the other Co-Director, Phil Giles, have always had a fluid overlap of roles so that's not much that will be new to Phil as the sole DoF. Before the news of Rasmus's departure Phil Giles gave an interview for this article on ESPN.com in which he talked about their roles.
More symbolically Rasmus's departure is a break in the link to Denmark that has served Brentford so well. The Danish connection brought Thomas Frank,Brian Riemer, Christian Norgaard, Mathias Jensen and seemingly countless Danes and other Scandinavians to the Bees. Rasmus is also standing down at FC Midtjylland (FCM) the Danish club he has chaired since Matthew Benham became the majority owner. Cliff Crown and Nity Raj remain as Matthew's representatives on the FCM board but Rasmus was the closest link and handled sensitive matters like the transfer of Frank Onyeka from FCM. Under a recent division of scouting responsibilities, Brentford's Lee Dykes also scouts across Europe for FCM while FCM looks after the Bees's recruitment in Scandinavia. With Rasmus's oversight removed that arrangement may be reviewed.
As for Rasmus's personal future have a look at his promotional video. Since that was made in 2020 he's been able to add to his CV his role in getting Brentford into the Premier League. His website calls him  'a bestselling author and a trusted advisor to business around the world'. It goes on: 'In his first book 'The Gold Mine Effect' he explores how some countries and cities develop a disproportionate amount of top talent. In his second book 'Hunger in Paradise' he describes how successful organisations can remain successful by eliminating complacency'.
Rasmus has given talks on 'What Football Analytics can teach successful organisations'. He has been hired by well-known global brands like Facebook and Google, to share his research on how to build high performance organisations.
Bees United got an insight into his wider world recently when we visited FC Midtjylland.  On a tour of the impressive training facilities we came across a group of buildings branded 'Guldminen.We Play for Gold'.(Rasmus does like using that Goldmine brand from his first book).
It was explained that under the highly regarded Danish education system there is a kind of gap year after their equivalent of GCSEs and before pupils go on to sixth form college.These are called  'efterskoles'  – independent boarding schools which focus on arts, sport, and other dedicated subjects. FC Midtjylland have created a partnership with a local school so that for a year promising players can focus on football in the Guldminen. We were shown the rooms where they lived inside the training complex. FCM call it 'a unique platform to create a free school that is not only world class, but also a school that the world will look at and be inspired by'. There is nothing like it in the UK.
At FCM's stadium we saw other innovations: facilities for a thousand fans to have a sit-down meal before a game,a large bar area run by the supporters club and, for premium season ticket holders, an after-match briefing by the assistant coach explaining why they lost the game we saw!
The stadium is in Herning which is Rasmus's home town and the focus of another new Rasmus venture, a documentary he has made called 'the Hockey Miracle in the Middle of Nowhere'.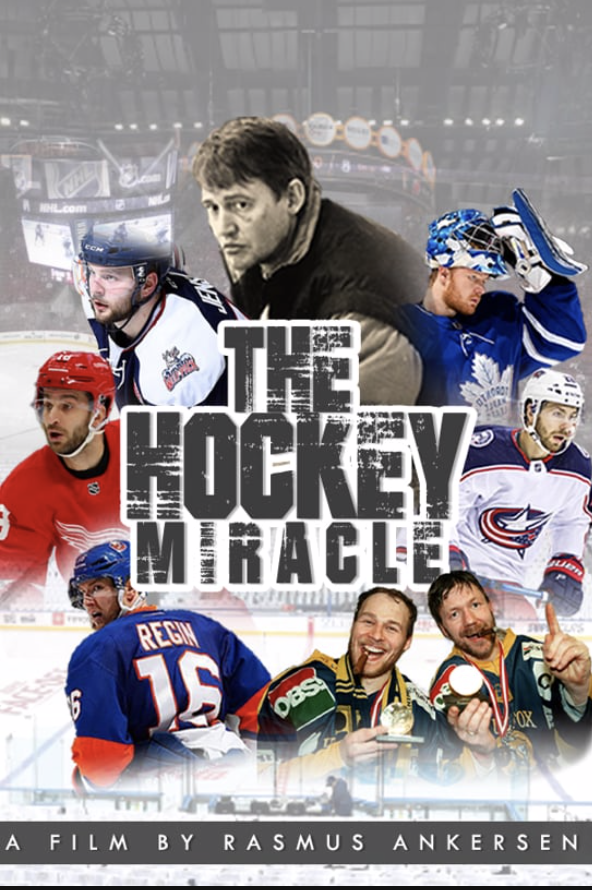 It tells the story of how Herning, a town with a population of only 50,000 in the middle of nowhere in Western Denmark, has produced five players in the world's top ice hockey league, the NHL. In the same time period, Chicago produced three, and Detroit produced four. The documentary can be rented now for £7.99  and has also been acquired by Apple TV.
So the man we knew best for shrewd player recruitment and canny negotiation (the Ivan Toney deal was one of his finest hours) may be about to reveal yet more skills to the world.We may not have to wait too long to find out.