My early away games were spread over a few seasons and generally tended to be at the more local teams. When I left school at 16 in 1982, I was able to do a lot more away games and 1982/83 was the first season that I went to every game. Despite many lows and some highs, I have always loved Brentford away-days. One of the things that makes them so enjoyable is the fellow Bees fans you travel with and meet along the way.
I think it's fair to say the last 10 years, under the ownership of Matthew Benham, have seen far more highs, making the task of choosing a "top" list of the last decade far more difficult. Anyway, here goes.
18 August 2012 – Bury Drew 0-0 (League One)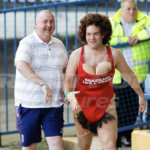 This may seem an odd one. The game itself was pretty uneventful but this, after all, was our first league game under Matthew. I have always enjoyed our trips to Gigg Lane. It is also a stark reminder of how far we have come and just how important it is that clubs are well run.
16 April 2013 – Sheffield United Drew 2-2 (League One)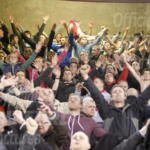 Towards the end of that season, we went to Bramall Lane on a Tuesday night in April for a rearranged fixture in front of a crowd of over 23,000 – including a good number of Bees. The game was a cracker – and all about the referee Keith Stroud. Numerous penalties (not all scored), countless yellow cards and a sending off for each team. Bradley Wright-Phillips scored a last gasp equaliser to send the Bees fans potty.
14 September 2013 – Tranmere Rovers Won 4-3 (League One)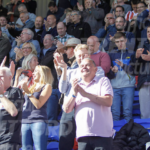 Another ground I have always loved visiting. As usual for Tranmere, we took an early train to Liverpool before taking the ferry across to Birkenhead and had lunch in Wetherspoons. Brentford were 2-0 and 3-2 up before Tranmere equalised in the 90th minute – only for Adam Forshaw to score an injury time penalty!! Great day all round.
15 March 2014 – Leyton Orient Won 1-0 (League One)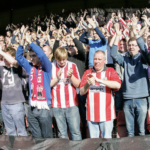 A game that will live long in the memories of Bees fans. I'd organised boats to take us to this game and on a lovely sunny day almost 600 Bees fans sailed down the Thames singing our songs to the joy and bewilderment of the public and London tourists alike. Orient had strangely given us the whole of one side stand. I remember this game for the poor performance of the match officials, Trotta's fabulous goal on half-time, Tarky's red card early in the second-half and a courageous performance from the 10 man Bees. This was the game where I really believed we were going up and, as Russell Slade said, we celebrated like we'd won the Cup.
12 August 2014 – Dagenham & Redbridge Drew 6-6 (League Cup)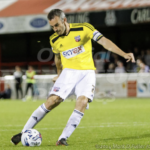 I think I had to mention this one. In a game of fluctuating fortunes, it was 4-4 after 90 minutes and 6-6 after extra time. The Bees won 4-2 on pens – King Kev with the penalty that sealed it. At the end of the game, our old nemesis, Jamie Cureton, refused to leave the pitch and stood in the opposite half from the Bees fans who waited to greet him.
03 April 2015 – Fulham Won 4-1 (Championship)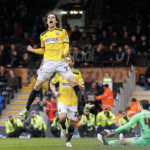 One of our best ever performances and results away from home. Right up there with the game at Chelsea this season. Brentford dismantled our rivals from Putney. Two strikes from Stuart Dallas and two goals at the death from Judge and Jota that gave the scoreline the gloss it deserved. 3 of our goals were in front of the away end packed with around 6,000 Bees fans.
28 October 2016 – Queens Park Rangers Won 2-0 (Championship)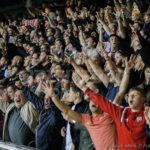 Friday night in Shepherds Bush and what a night!! The Bees ran out comfortable 2-0 winners – our first win at the Bush since 1964 with fine goals from Josh Clarke and Romaine Sawyers.
18 March 2017 – Burton Albion Won 5-3 (Championship)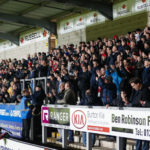 The exec coach I'd hired for this one broke down before we'd even left London. The replacement coach was far from an exec – but it got us there! We stopped at a very decent pub in Burton before going on to the game. This was meant to be an easy game (or so most of us thought), yet at half-time we were 3-1 down. Thankfully 4 second half goals for the Bees turned it around in front of a packed away end.
22 August 2017 – Queens Park Rangers Won 4-1 (League Cup)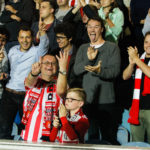 Another night in Shepherds Bush and another win – this time in the League Cup. Wins at the Bush were becoming a habit. The Bees strolled to victory. Maupay's goal that put us 3-0 after half an hour was the best of the night. 
09 March 2019 – Middlesborough Won 2-1 (Championship)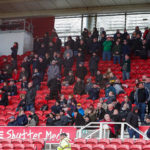 Middlesbrough is a long old journey but it's a good awayday on the train. I've picked this one mainly because, despite conceding an early opener, it was our first win at 'boro since 1938. (Our second came a few months later, at the start of the following season).
13 July 2019 – Dynamo Kyiv Drew 0-0 (Pre-Season friendly)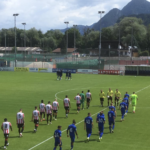 Although "only" a pre-season friendly, I've picked this game as representative of our pre-season trips to Europe. These are always extremely enjoyable. For this game, played in Jenbach, Austria, we based ourselves in Munich. Munich is a great place to visit, lots to do and see with good food and great beer. We took a very scenic train journey across the border into Austria for the game.We also visited Dachau concentration camp, just north of Munich. Again, well worth a visit. A very solemn experience that makes you to realise what's really important and how lucky we are.
29 September 2019 – Barnsley Won 3-1 (Championship)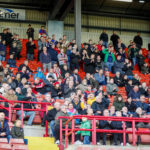 The game was moved to Sunday lunchtime for tv. The first train got us there in time for kick-off – just. Barnsley went ahead with a very good goal in the first minute but a hat-trick from Ollie Watkins sent the travelling Bees fans home happy from a very wet South Yorkshire.
01 January 2020 – Bristol City Won 4-0 (Championship)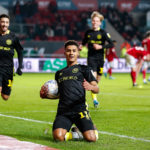 Happy New Year! The Bees started 2020 with a bang. Our BMW was purring, with goals from Mbuemo, Benrahma and two for Ollie, as we completely outclassed Bristol City. Benrahma's cheeky rainbow flick on the left wing summed up Brentford's dominance.
01 February 2020 – Hull City Won 5-1 (Championship)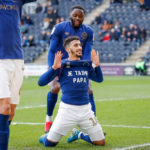 A month later and the Bees were at it again, smashing a very poor Hull side who were in freefall. Another lunchtime switch for TV meant a frantic dash from Hull station to the ground (many thanks to the fellow Bee who offered to share his pre-booked taxi that got us there just in time). The highlight was Benrahma's hat-trick, in his first game back after the tragic loss of his father.
The outbreak of the Conavirus pandemic meant that our 5-0 win at home to Sheffield Wednesday in March 2020 was the last football for over three months. When football did return, it was without the fans.
28 July 2021 – Manchester United Drew 2-2 (Pre-season friendly)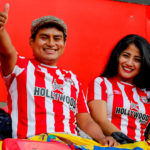 Less than 10 years after Matthew's take over of the Club and here we were – Old Trafford. Ok, it was a pre-season friendly, but what a transformation. The Bees playing a friendly in front of a crowd of 30,000 and playing their part in a very entertaining 2-2 draw with one of the biggest clubs in the world!
18 September 2021 – Wolverhampton Wanderers Won 2-0 (Premier League)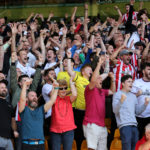 Our first Premier League away win. An excellent performance and result which gave us an ultimately comfortable win at Molineux.
03 October 2021 – West Ham United Won 2-1 (Premier League)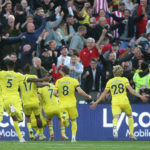 We didn't have too long to wait for our second Premier League away win – the very next away game in fact. A lovely sunny Sunday with a packed and noisy away end at the London Stadium. The Bees were excellent in the first half but only led 1-0. West Ham equalised with ten to go and that was it – or was it. In the last of four minutes of injury time, Wissa fired home in front of the away end. Cue scenes of delirium.
05 March 2022 – Norwich City Won 3-1 (Premier League)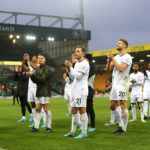 Picked purely for Christian Eriksen's first start for the Bees – and for Ivan's opener which brought such joy and relief to the celebrating Bees fans. Our first away win in the league for five months.
02 April 2022 – Chelsea Won 4-1 (Premier League)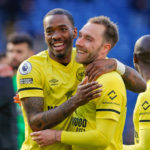 Possibly our best performance and win in the Premier League and our best away win since a similar scoreline at Fulham on the same Saturday seven years before. Chelsea, probably undeservedly, took the lead just after half time. The Bees struck back immediately and went on to a comfortable win. 4-1 in the back yard of the current European and World Champions – not quite 10 years after Matthew taking over our wonderful Club.
Thank you Matthew!
*** STOP PRESS ***
15 May 2022 – Everton Won 3-2 (Premier League)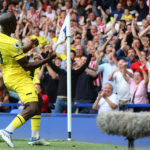 Well, how could I leave this one out?!
Our train from Euston was cancelled so our journey up was quickly re-planned to go via changes at Stoke and Crewe. Pre-match, we took the Mersey Rail over to Hamilton Square (Birkenhead) and lunch at Wetherspoons, as we used to do for our visits to Tranmere.
Come kick-off and the atmosphere at Goodison Park was electric, the noise deafening. 10 minutes in and the Bees conceded a needless free kick and went behind. Everton, though, were soon down to 10 men. Then, having equalised, the Bees went behind again on the stroke of half-time after the ref awarded an extremely soft penalty. However, this team and the packed away end refused to be intimidated by the atmosphere. The Bees fans sang their hearts out as the team took control and got a fully deserved win.
For me, this game showcased the togetherness of all at the Club – players, staff, fans – and was a fitting way to end a fabulous season on the road.