Mention a maker of vacuum cleaners and the name that first comes to mind is Sir James Dyson but in recent years there's been  a new rival on the block. This new  competition has been described as a battle between a billionaire (Dyson) and a 'country bumpkin'. That's how Nick Grey, founder and CEO of Grey Technology describes himself, he's proud of his roots in Worcestershire. Now to promote Grey Technology, its brand Gtech and its range of household and garden appliances Nick Grey is deploying the growing prominence of Brentford FC, signing a ten year deal under which the Brentford Community Stadium becomes the Gtech Community Stadium.
Nick Grey was born in Worcestershire and was the youngest of seven children. He left college at 17 with one A level and went on to get a job as a lab technician in a vacuum cleaner factory.  He was only supposed to keep the laboratory clean. But he couldn't resist trying to improve the prototypes at the vacuum cleaner factory."My job was to set up tests for the designers and keep the laboratory clean, but I was always modifying the products and making them more efficient." He went on to become the firm's Head of Engineering.
He started working from home on his own designs and from one of his own drawings he developed what was said to be the world's first cordless floor sweeper in 2002. The idea was to create "something small, light and unencumbered by cables, handy to pick up and use, but still capable of cleaning the floors of an entire house on a single charge".That year he trademarked the name Gtech as the brand of his company Grey Technology. His design is said to have sold more than eight million units worldwide and  Gtech has gone on to launch a range of cordless garden tools, a cylinder mower, a grass strimmer and hedge cutter plus a range of electric bikes. There's even an automated massage bed for those suffering with back pain. The design and testing is done in Worcester, the manufacturing operation is in China.
Gtech's success began to disturb competitors like Dyson in 2012 when it released the AirRam, a bagless, cordless, upright product priced at £229.95. It sold out quickly. The AirRam can be attached a PC via a USB , allowing the user to calculate its energy use and even estimate how many calories have been burnt in a spring-cleaning session.  The AirRam is also claimed to be the most energy-efficient vacuum yet.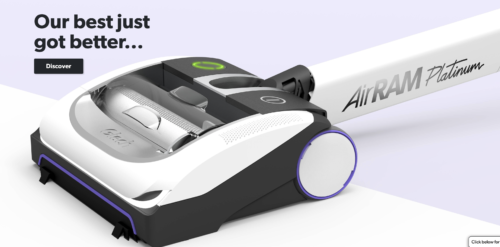 In 2018 a legal battle began when Dyson, still by far a much bigger player in vacuum cleaners around the world, filed a High Court claim complaining about advertisements by Gtech which boasted that its new Gtech Pro cordless vacuum cleaner cleaned "15 times longer" than Dyson's V8. Gtech defended the ads saying the comparisons were fair and counter-sued Dyson.One reviewer of appliances has written:"Forget Lord Dyson; in my opinion Nick Grey – Gtech's founder and chief designer – is the Steve Jobs of small domestic appliances" a referencer to the founder of Apple.
The Sunday Times has described Nick Grey as 'gangly and tall, he speaks in a gentle Midlands accent. He mentions how much he likes mowing the lawn. He has tried to turn his everyman quality into an asset by appearing in his company's TV adverts, which has the added benefit of saving money".
Grey has visited the stadium which now bears his name, or at least the first initial of his name, and his brand. He says;" "To be associated with Brentford FC is a fantastic opportunity for us. It is a stunning facility here. The club management have achieved incredible things since Matthew bought the club a decade ago. We are delighted to have Brentford playing in the Gtech Community Stadium".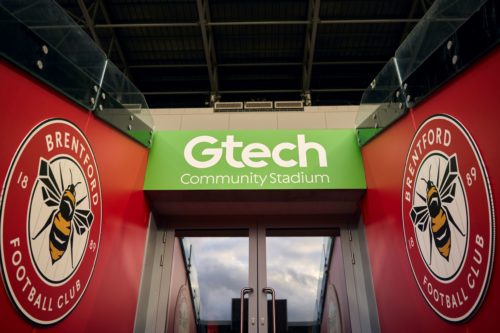 Brentford CEO Jon Varney says; ""Gtech are an innovative, entrepreneurial organisation based here in England, with global ambitions. Their people are humble but with a confident, underdog mentality, taking on some huge corporations in their field. They have done things differently to get to where they are. We felt that it was a great fit for this long-term partnership"
The two CEOs appeared together in a video praising each other's organisations.