"When I was young there were two things I loved; one was football and the other was art". Dave Flanagan became so obsessed with Roy of the Rovers, a comic strip about a fictional footballer, that he used to draw the characters on the wall of his bedroom at his home in Lancashire. "I also became obsessed with my dad's collection of old Manchester City and United programmes. I kept all of them under my bed". It was this love of football programmes that would eventually bring Dave and Brentford together and create a special creative partnership between people each at the top of their game.
For 20 years Dave worked as a commercial designer for a firm in Preston. "I was always doing football illustrations in my own time but never thought of it as a job.Then I got a call asking me to do a drawing of David Silva for Manchester City. I thought someone was taking the mickey" .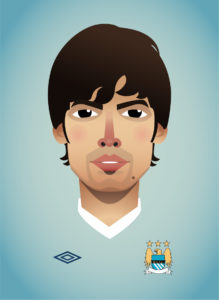 It led to City commissioning him to do drawings of all their squad which they used in their stadium and elsewhere. "It was dreamland stuff. Social media was just taking off so I started posting and Arsenal got in touch, then Juventus, followed by England rugby and UEFA and I was doing all this while still doing a day job in the design firm."
In 2018 Sam Marshall, who was in his first year editing the Brentford match day programmes, spotted Dave's talent on twitter. "I saw a pencil drawing he had done of Alexis Sanchez and got very excited because I was keen to do illustrations on the covers on the following season".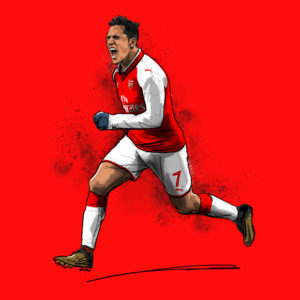 Sam invited Dave to design the covers in that pencil drawn style for the Brentford programmes for the 2018-19 season. Dave had done some one-off covers for other clubs but Brentford was the first time a club had signed him to do a whole season of covers. He'd always loved football programmes since his dad's collection so for him "Brentford was a perfect job to do". When he went full time on his own as a football illustrator Brentford became one of his regular clients. "Brentford has become my second club after Man City. I really like the philosophy of the club and the way they do things".
Sam says: 'I think Dave enjoys that freedom he has to discuss with me how to approach each cover. He loves working on the project and I love working with him. I think he's incredible, the best in the business".
When the Bees were promoted Dave got a special gift from the players.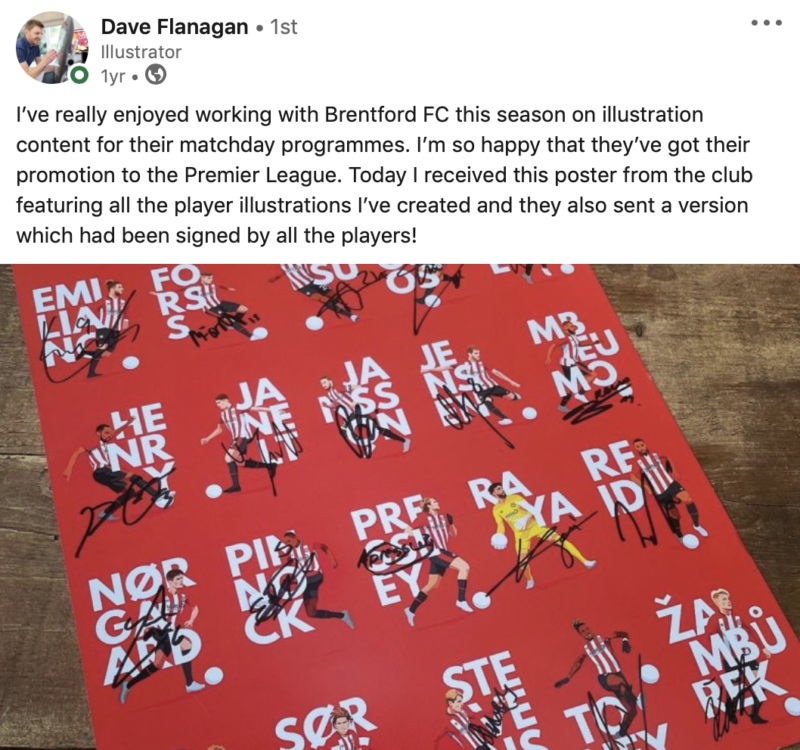 One of his most striking images was of a Brentford robot.
Dave's other work was progressing well too. Last year he was invited to do some of the illustrations that were animated into the title sequence for the BBC's coverage of the Euros.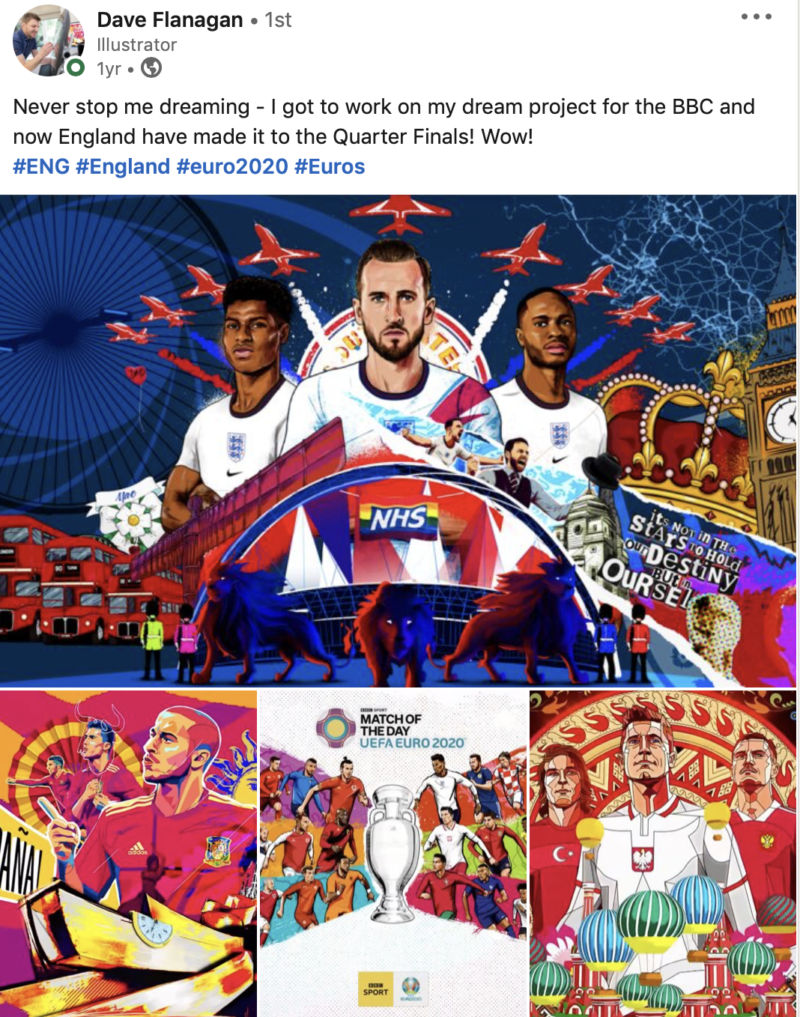 It was Dave's equivalent of reaching the Premier League and coincidentally Dave was invited down to Brentford for the first Premier League game against Arsenal, he met the players and saw the stadium.Throughout the season he produced a constant flow of high quality work for the programme covers. Sam Marshall explains: "we decided that there wasn't going to be one overarching theme, Dave has a spectrum of styles that range from the really basic and quite abstract to the incredibly detailed. We wanted to jump along that line all season and keep people guessing, it was that randomness that kept the freshness. If you're not careful programmes can become wallpaper after a while".
Dave has two favourites from last season. One was for the the Crystal Palace match: "I liked the idea of bees taking on an eagle".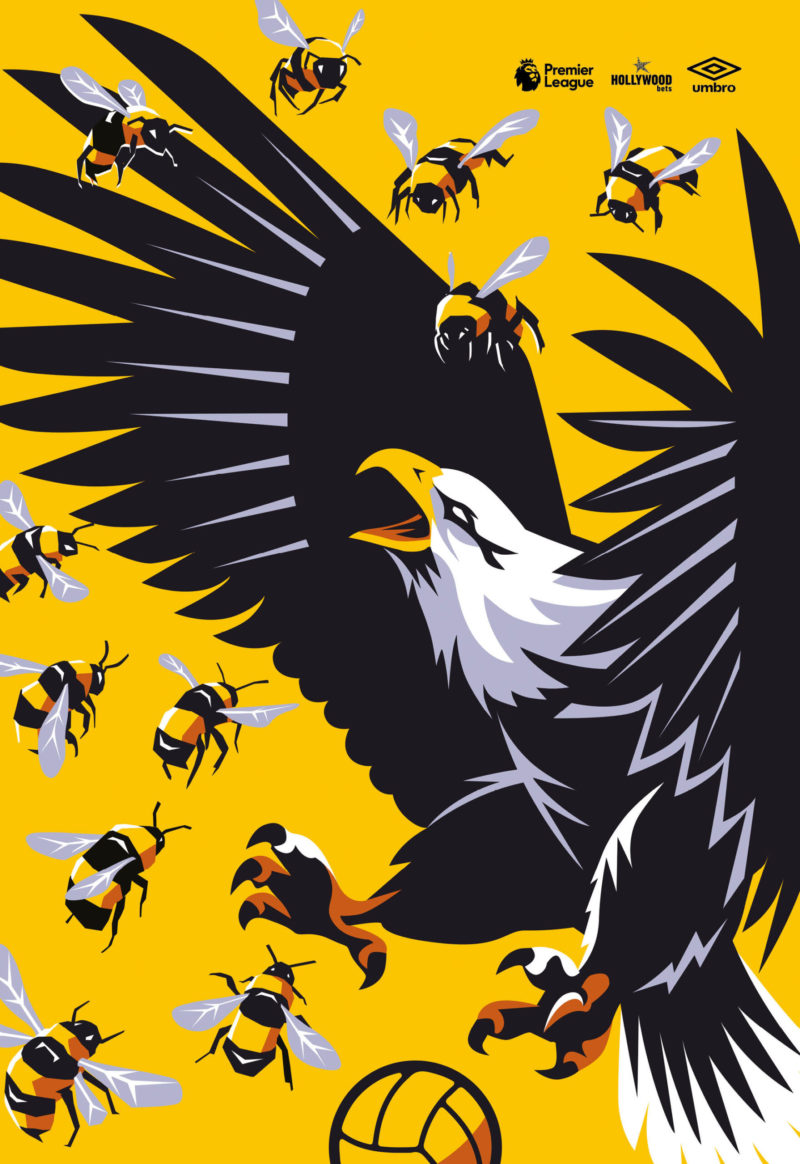 Dave's other favourite was the programme cover for the West Ham game, featuring an Ivan Toney penalty. Sam Marshall says: "The Ivan Toney one became a labour of love for Dave, I don't think he realised what he was taking on".
At the end of last season Dave was able to look back on his work.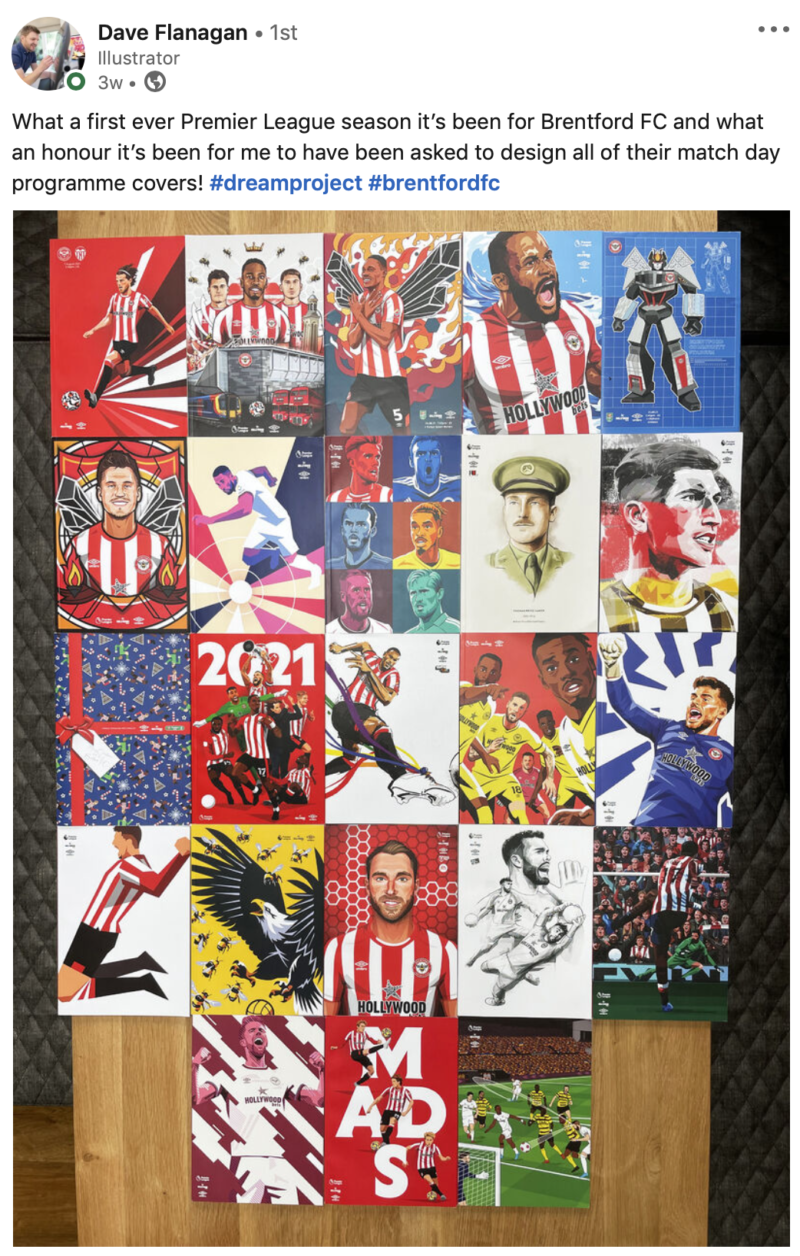 Now he and Brentford are discussing the options for our second season in the Premier League.
Dave's work is on twitter at @daveflanagan and  on Linked In