It may have been a scrappy game of football, but as a thrill-a-minute action movie this was of award-winning class. 
Far be it for me to start with the finale (spoiler alert here), but what an especial last five minutes, plus three for luck, unfolded, surely to live in the memories of many Bees' fans for as long as soccer folk lore is weaved.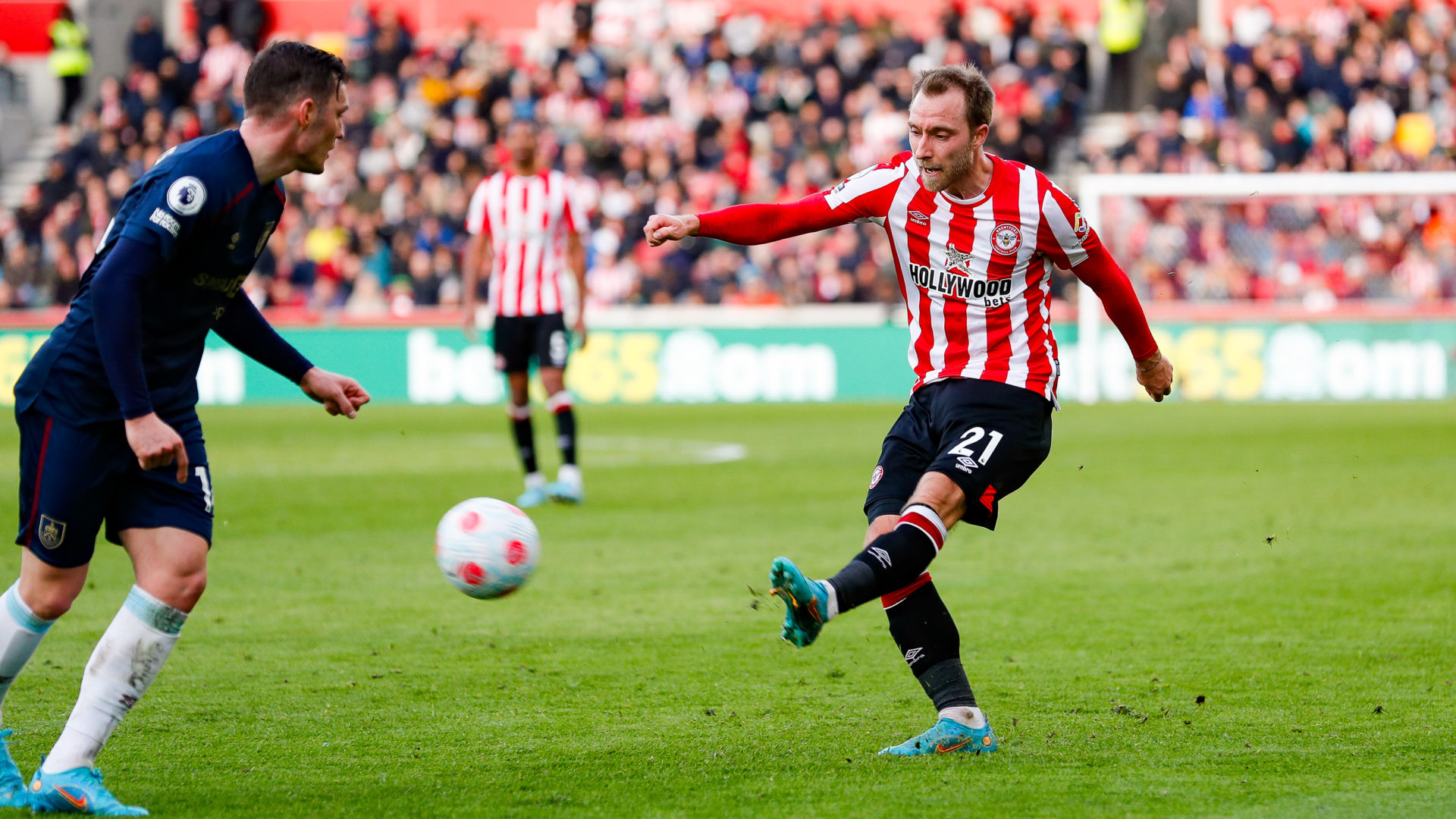 With a goalless draw seeming inevitable, Christian Eriksen raced down the left flank before releasing a cross deep into the Burnley goalmouth so accurate that Ivan Toney was able to time his feet-off-the-ground header past goalkeeper Nick Pope to perfection.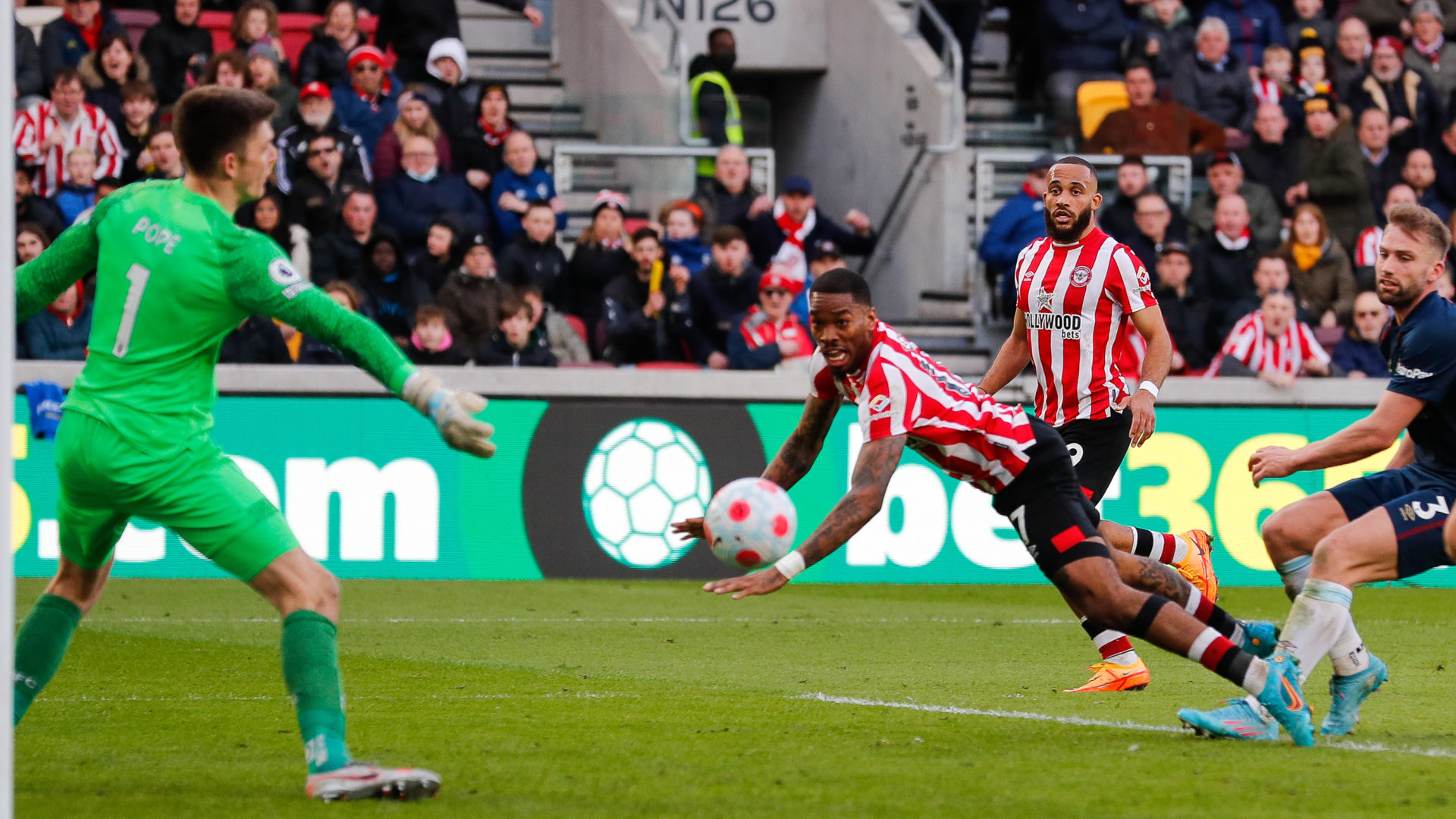 Pope and the rest of the Burnley side look crestfallen but promptly launched yet another attack, only for – as can happen in such situations – Brentford to launch a breakaway that saw the ball reach Toney sprinting into the penalty area. Defender Nathan Collins had to respond and did so with a tackle that you will not find in any football training manual before being red-carded and trudging away. Toney seemed to take an interminable time sizing up Pope – all 6ft 3ins of him – before delivering the penalty in his usual fashion, without blemish.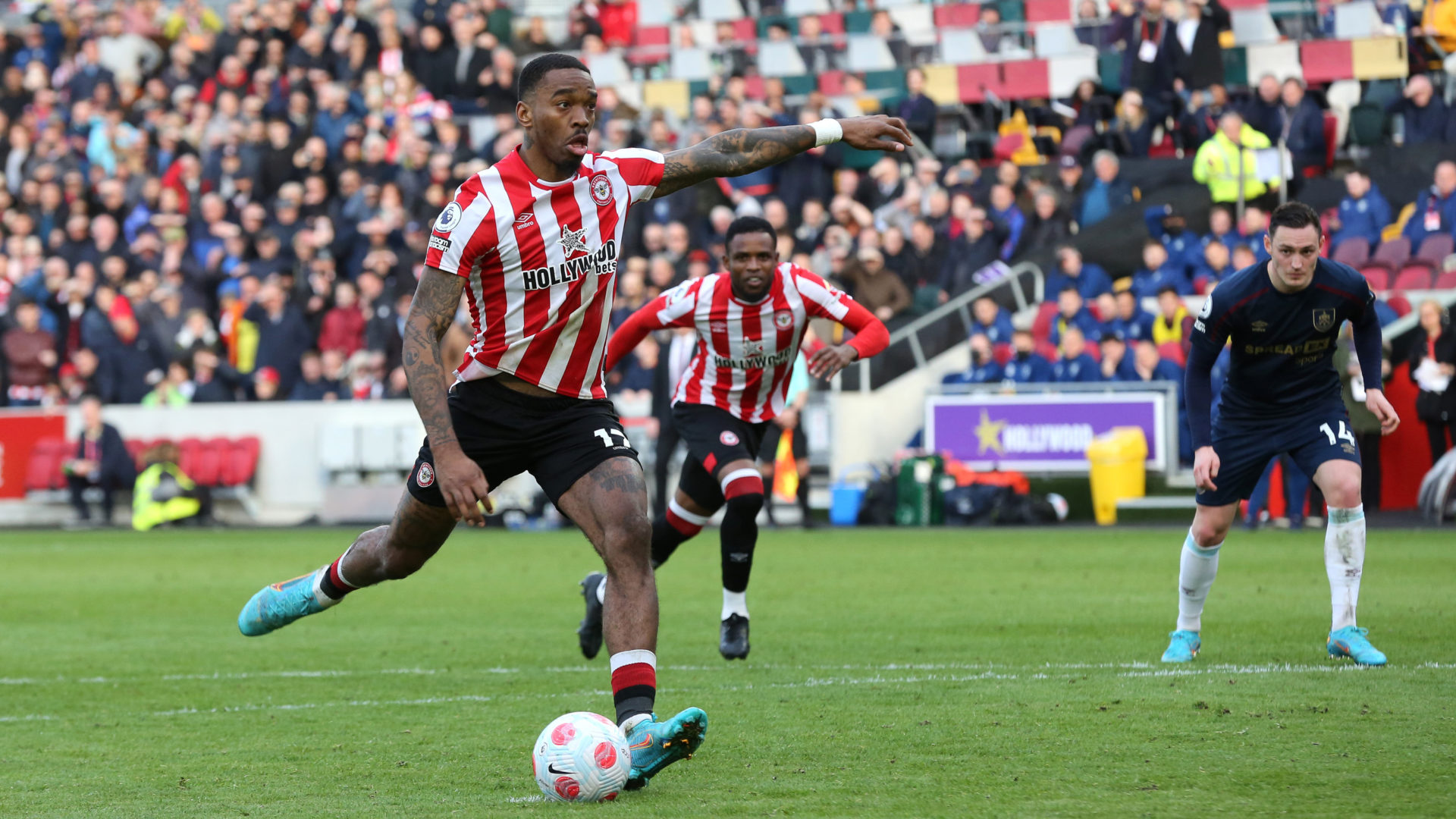 The home crowd promptly went bananas. Had they won the Premier League title? Had they lifted the FA Cup? No, just put another three points in the bank to remain in fifteenth spot in the table and distancing themselves further from the relegation zone.
Overall, it was a highly entertaining afternoon played at frantic pace and seeing the Bees create a hatful of chances compared to Burnley's just three (striker Maxwell Cornet shooting weakly for one and then sub Jay Rodriguez with a thirty-yard thunderbolt that rebounded from the crossbar before David Raya produced a great do-or-die effort with a fully stretched foot to rack up the trio.
Earlier the home crowd had greeted James Tarkowski with booing, having judged his move to Burnley from the Griffin Park in 2016 to be a shortcut to the Premier League and an international call-up ungentlemanly conduct. Hardly the ideal start for the player who now captains the Lancashire side,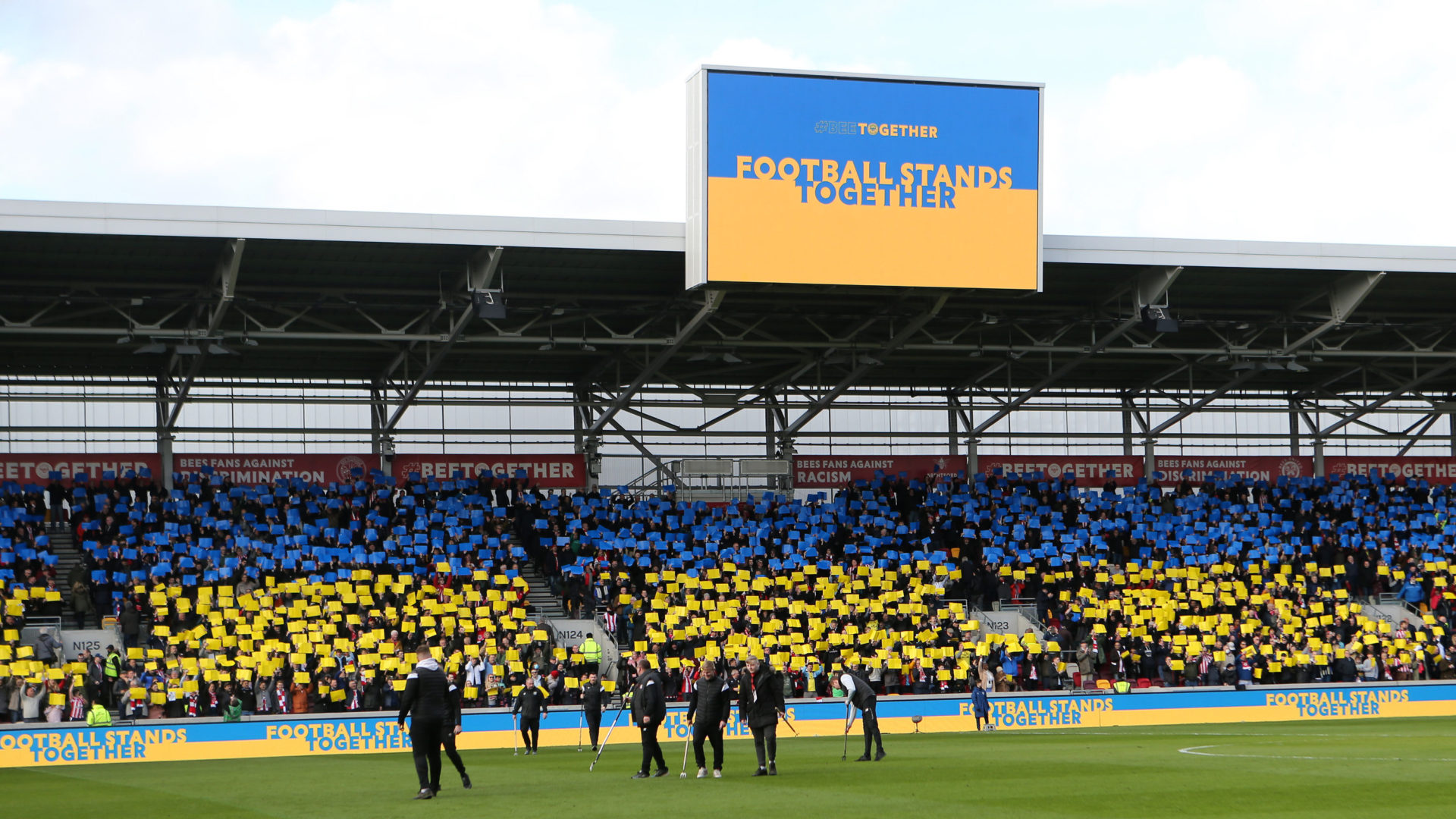 Poor Ukraine fared better as the sun shone and the entire north stand displayed a sea of yellow and blue cards to signify support for beleaguered country with its flag – a moving moment that later saw some of the yellow variety used as prompts for referee Paul Tierney when the crowd saw what they determined to be Burnley fouls.
With Sergi Canós bustling at his best, Eriksen fizzing in midfield and Toney presenting a constant threat, Brentford dominated possession without successfully penetrating a well-drilled Burnley defence. Toney managed to tangle his own feet when close in, with Bryan Mbeumo seizing on the loose ball only to shoot too high. 
In the second period, Vitaly Janelt's header was over the top, too, and Mbeumo ran out of space and time after a through-ball enabled him to race clear of the defence.
But just as we were commending Brentford for never slowing down in their quest for points, or in their harrowing of the opposition at every opportunity, Eriksen's energy and sheer class burst through.
It is the team's self-belief and refusal to concede defeat until the combined tank is running truly empty that earns the fans' devotion – 'This group of players is unique: fantastic characters, strong mentality', coach Thomas Frank later told Sky Sport. 'They run, play and fight for each other.'  
Statisticians say that only one point is now necessary to endure Premier League survival. Leicester City, former League champions whose own season has developed an uncomfortable stutter, should not be over-confident when they host the Bees on Sunday next. 
Did you know, I asked my mate Charlie, the great international centre-forward Tommy Lawton made his League debut for Burnley when only sixteen before enjoying a spell with Brentford later in his career? 
Was he as good as Ivan Toney? said Charlie.
Brentford: Raya; Ajer, Jansson, Pinnock, Henry; Mbeumo (substitute Onyeka 91), Janelt, Nørgaard (sub Jensen 81), Eriksen, Canós (sub Wissa 75); Toney. 
Burnley: Pope; Roberts, Collins, Tarkowski, Taylor; Lennon, Westwood, Brownhill, McNeil; Weghorst (sub Rodriguez 67), Cornet. 
This article appeared first on the Chiswick Calendar website.