The public consultation document is the first step in what will be a long process before the opening of what the club call the  'Brentford FC Training and Performance Centre' at Jersey Road in Osterley. For over 10 years an old sports pavilion has been the symbolic centre of the training ground and a number of other structures, prefabricated buildings and storage containers, have been added on. In more recent COVID times four marquees have been erected to help with social distancing.
Now the club has a vision of what it would like to do next. A  document presented to Hounslow Council and displayed at two public events in early December says ;' Having achieved promotion to the Premier League the existing planning consent is no longer fit for purpose.Therefore, our aim is to deliver a training ground that is fit for a Premier League Club.The proposals will:
• Create a first-class facility to provide the best training and attract the best players and staff.
• Allow us to grow our own talent through a new academy.
• Provide space for regular community use through our links with local schools, sports clubs and other groups.
• Deliver the first Zero Carbon Premier League training ground – ensuring we are sustainable and environmentally friendly in the long-term.'
To make this transition from a pavilion and portacabins to a centre which will 'deliver an environment that embodies Brentford FC's values, nurtures talent and enables all players, coaches, staff and visitors to be the best they can be' will require planning permission from Hounslow Council.  If that is obtained the current plan is to demolish the pavilion and temporary buildings and replace them with with a new high quality building 'that is a modern interpretation of a traditional barn surrounded by greenery, trees, hedges and fields'.
The building would be a performance centre for the 1st Team, B Team and Women's Team and  'a Football Academy in line with UEFA requirements'.There would also be a covered pitch, a new full size external 4G pitch and floodlights for two outdoor pitches for all year-round training and community use.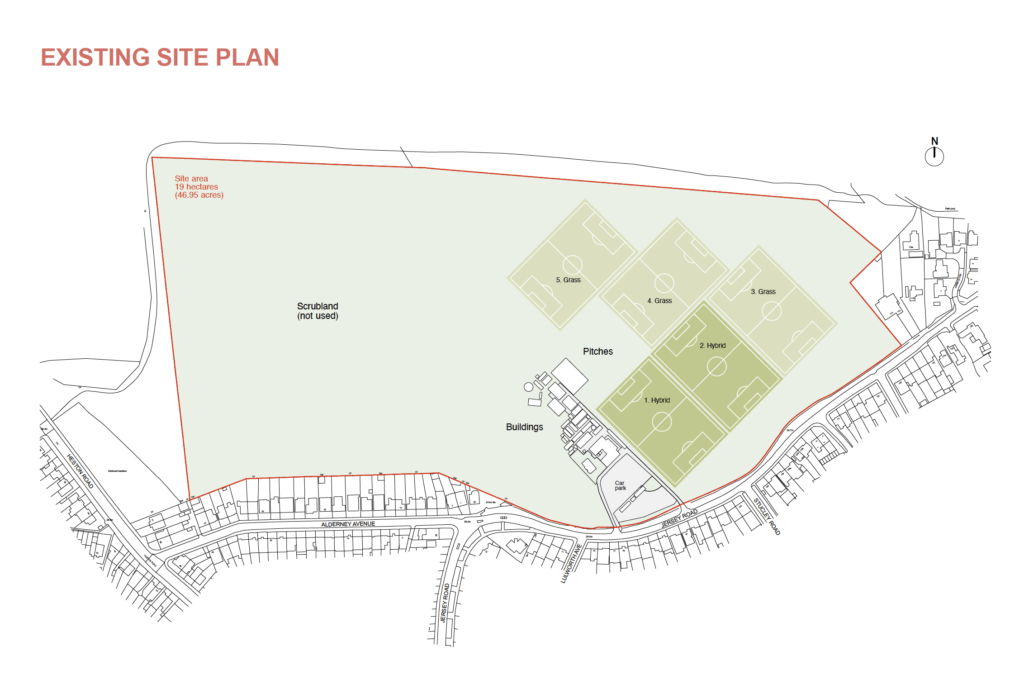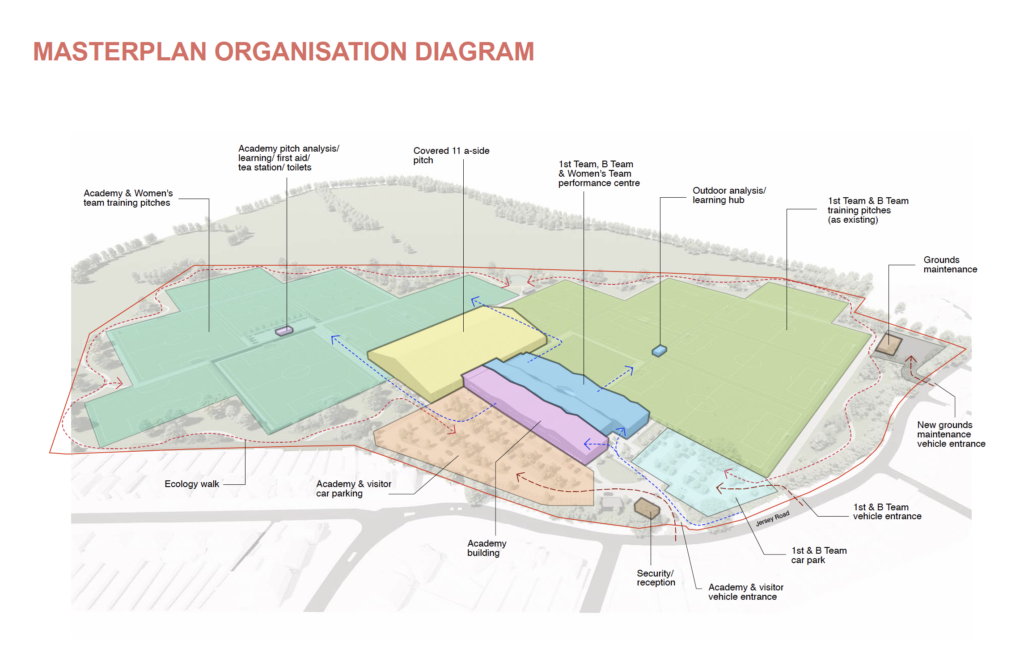 Explaining the reference to a 'modern interpretation of a traditional barn, the Club say 'We want to use timber cladding (as the material with the lowest embodied carbon),painted a weathered black, the traditional colour of large rural barns. It is humble and simple with limited decoration that will create a sense of curiosity – that something different is happening, that Brentford FC are innovative and exciting.'