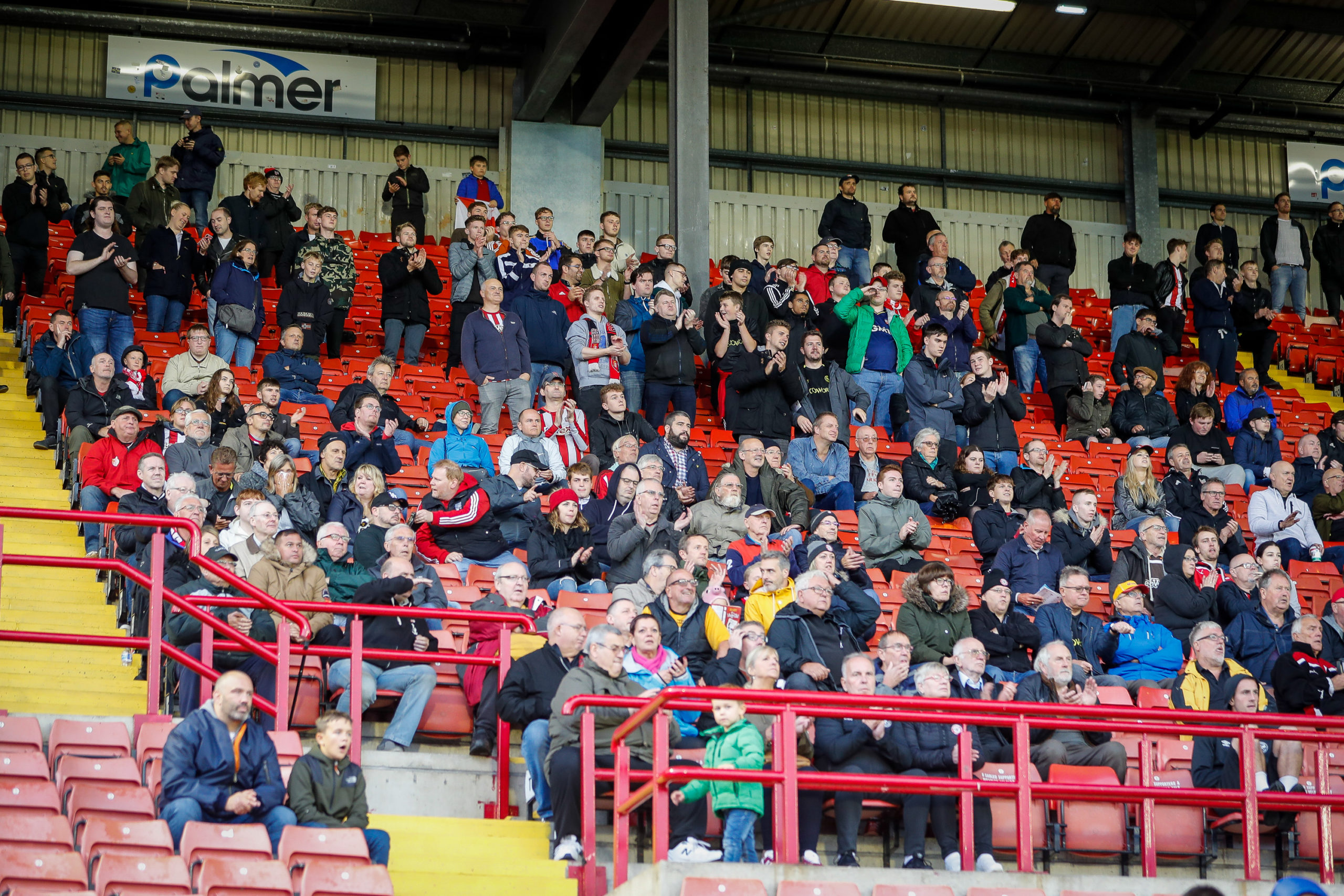 Jim Walsh writes: '29 September 2019 Barnsley 1 Brentford 3  (Championship).The game was moved to Sunday lunchtime for TV. The first train got us there in time for kick-off – just. Barnsley went ahead with a very good goal in the first minute but a hat-trick from Ollie Watkins sent the travelling Bees fans home happy from a very wet South Yorkshire'.
We can see Jim at the very far end of a middle row. In the front row centre are Peter Gilham and his wife Linda. Is that Dave Morley nearby or a lookalike?
David Pring says: 'Yes spotted myself (David Pring – Lichfieldbee) and my mate Paul in the crowd.Not such a bad journey for me as I live in the Birmingham area but Paul lives in Hampshire, although he may have stopped over? Memorable for an Ollie hat trick of headers if I remember correctly. I think i am still drying out from the long walk to Oakwell. Regards, David'.
Kate Astley says: 'My son and I are in the picture! Our names are Kate Astley and Eddie Astley.(It was a great, if wet, day out.) Best wishes,Kate'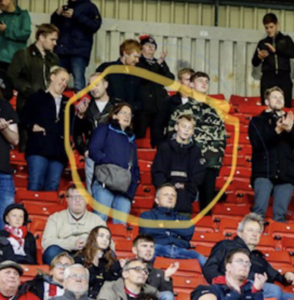 Brian Godfrey says; 'Hi Yes I was there. That is me bottom right hand corner grey hair and Brentford fleece.Remember the day well Oli Watkins headed hat-trick.
Regards Brian'.
Jim Wickenden says 'Yes that's me and my daughter Chels, a very worthwhile long trip up North' .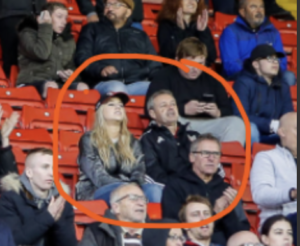 .
Let us know if you can spot yourself or anybody else and we will add the names. Email us at admin@beesunited.org.uk