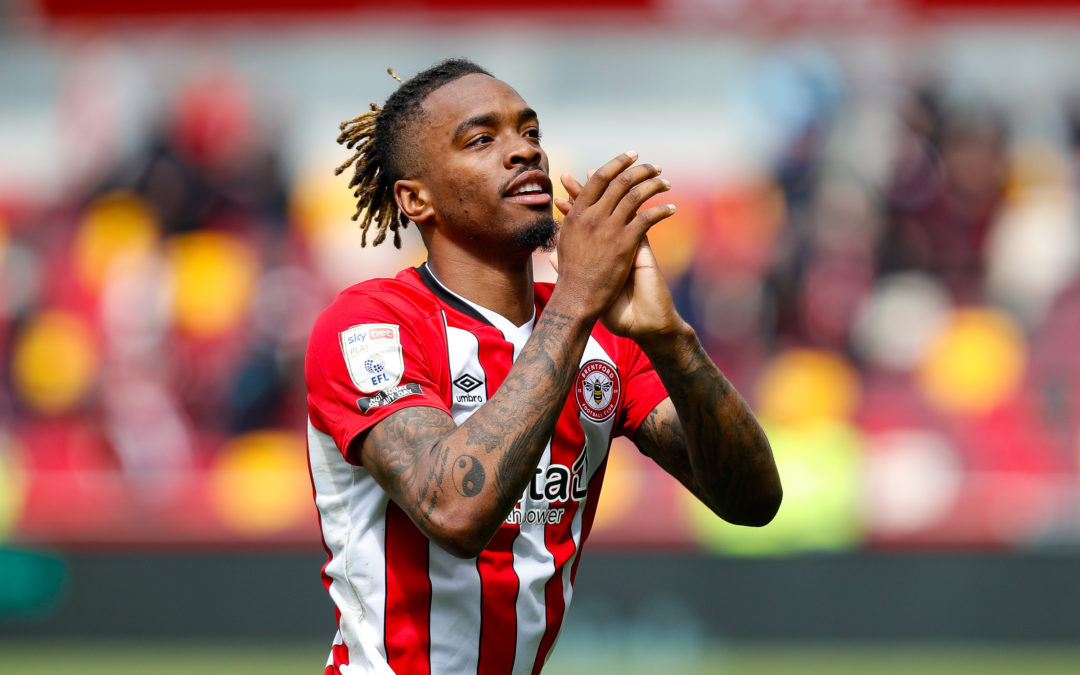 Following Brentford's tortuous trail towards Premier League football has been like a stroll down nightmare alley. No other club in the Football League has on nine previous occasions reached the play-offs – the last-gasp opportunity for those nearly teams that just missed promotion via finishing in the top two of their respective divisions – but failed to win through in any of them.
The loyal faithful can recall the horrors of a chain of failure as if each link was yesterday. Indeed, the latest hurdle with which their favourites abruptly collided rather than soared over was only a year ago, when Fulham beat them 2-1 at Wembley Stadium despite having lost both their Championship league encounters that season.
Yet that old acquaintance déjà vu has visited once again as the latest league programme ended with Brentford finishing third in the table for the second year running and being called upon to face recent Premier League evacuees Bournemouth to decide over home and away ties which of them should revisit Wembley.
The smart money was on Brentford at last to succeed, what with stuttering form having seen the Dorset club resulting in sixth place in the table, three below the Bees. But, as so often happens, the smart money soon revealed itself to be no reliable weathervane when it comes to the winds of football fortune.
I'd watched Bournemouth enough on television in this lock-down, closed-doors season to know they brimmed with talent and, reminiscent of Fulham, were perfectly capable of avenging the two league defeats inflicted by Brentford, including one when reduced to ten men after the referee despatched Brentford's skipper Pontus Jannson to the dressing room following two clumsy tackles. And, sure enough, the sweetly nicknamed Cherries deservedly won the first leg by the only goal at the Vitality Stadium.
What could the Bees offer in the return, which as in the first game was was to be watched by a live, socially very distanced audience of home supporters? Well, atmosphere to begin with. Most of them were unfamiliar with the spanking new stadium in Lionel Road, Brentford, which had been ready at season's start to replace the old, creaking, but much-loved ground less than a mile away to the west, yet as kick-off time approached last Saturday it became obvious that they had brought the Griffin Park ambience with them by the pocket-load.
With the giant screen atop the east stand bearing the legend 'Bees Together', the team arrived on the pitch to conduct a pre-match half-lap of honour, followed by head coach Thomas Frank at a sedate jog. The 4,000 onlookers responded with the volume turned up – 'This is worth a goal start' I said to my loyal companion, Charlie, as the roar from the crowd reached a crescendo.
I've been wrong before and Bournemouth didn't waste time proving my fallibility. Stirring music reminiscent of 'Chariots of Fire' had barely given way to club anthem 'Hey Jude' and the diversity message 'One family, One community, One club' faded from the screen before the visitors were in front. A Brentford corner attended by what seemed the entire team was cleared for Arnault Danjuma to outpace a chasing pack attempting to assemble a defence and beat goalkeeper David Raya easily.
Down 0-2 on aggregate before the crowd had finished clearing their throats. Brentford supporters walk hand in hand with calamity, but this was a dream-shredder too early, too far.
'Not to worry', said the irrepressible Charlie. 'We lost 1-0 at Swansea last year and went on to win the second leg 3-1. Even favourable history can repeat itself.'
Whereupon a corner from Emiliano Marcondes struck defender Lloyd Kelly on the arm, which was unfortunate for him, especially as he was in the penalty area at the time. Ivan Toney despatched the spot-kick with his usual nonchalance and things were looking up, even if Toney, together with Bournemouth keeper Asmir Bokavic, was yellow-carded for an unseemly squabble over possession of the ball following his thirty-second goal this season.
More drama was to follow. Busy Bryan Mbuemo took off on a solo run that threatened to bring a goal until centre back Chris Mepham, once of the Griffin Park parish, tumbled in seeking to prevent him but not before clipping Mbuemo's heels and dumping him on the turf just outside the penalty area. It was a straight red card for Mepham and probably the most crucial moment of the game.
With Brentford rampant and Frank utilising his tactical skills in making key substitutions the pendulum swung the home side's way. The statistics (67 per cent possession against 33; 18 shots against just 2) tell a story of a ten-man team having to take on eleven-plus hungry young athletes determined to dispel memories of past disappointments.
A spooky goal from midfielder Vitaly Janelt, when his shot took on a trajectory nobody could have predicted and looped into the far corner of Bokavic's net, put the home side on terms – 2-2 now, from then on it was to be a shootout to see who could get the deciding goal. And eight minutes from normal time it was Bournemouth who blinked as Marcondes delivered a cross to the feet of substitute striker Marcus Forss for him to clip it home from close range.
'Told you so,' said Charlie.
And so it is back to Wembley and a final against Swansea – 2-1 aggregate winners over Barnsley in the other semi – and the glittering prize of promotion to the Premiership.
Prior to that, a few glasses of red would celebrate this victory, said Frank, but 'we will be prepared, come flying out and give everything, and we pray and hope it's enough this time.'
'I'll drink to that,' said my mate Charlie.
Brentford: Raya, Dalsgaard, Jannson, Pinnock, Rasmussen, Jensen, Jannelt, Canos, Marcondes, Toney, Mbeumo. Substitutes: Daniels, Goode, Forss, Ghoddos, Reid, Fosu-Henry. Stevens, Bidstrup.
Bournemouth: Begovic, A Smith, Carter-Vickers, Mepham, Kelly, Lerma, Pearson, Brooks, Billing, Danjuma Groeneveld, Solanke. Substitutes: Wilshere, Long, Surridge, Stacey, Riquelme, Rico, Travers, Kilkenny, Anthony.